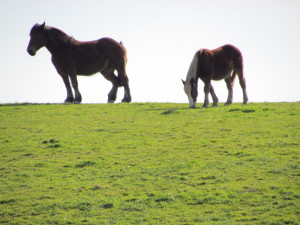 The Spanish Platform for Extensive Livestock Systems and Pastoralism is a network of over 200 people and organisations committed to supporting this farming activity.
Through this Plataforma, which combines biannual meetings and online communication tools, livestock farmers, conservationists, researchers, government officers, farm advisors and many other third-sector actors and stakeholders can now exchange information and collaborate more closely.
Pastoralism is deeply rooted in Spanish culture and history, and it continues to provide numerous benefits in economic, ecologic, social or cultural terms. Nevertheless, it was perceived that farmers unions, native livestock breed associations and the environmental sector itself were working isolatedly and not giving enough attention to this farming activity. To contribute to filling in this gap in Spain, the Plataforma was created in late 2013 with the generous support from Entretantos, a non-profit organisation which undertook the secretariat and continues to facilitate the activities of this network to date.
The Asociación Trashumancia y Naturaleza provides some funding for meetings and maintaining this website. We also received some funding from the European Commission (Life-NGO operating grants) through the 2015 work programme of EFNCP, though the opinions here expressed do not necessarily reflect those of the European Commission.
For more information, you may check this poster (in English) or follow us on facebook and twitter. You may also e-mail us at info@ganaderiaextensiva.org.